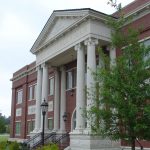 The historic city of Snellville is located between Atlanta and Athens; two of Georgia's most prominent cities. The city rose from a humble beginning in the early 1870s to become one of the fastest-growing suburban communities in the State. With its many public amenities and schools, Snellville has also gained an excellent reputation for being one of the best places to raise a family in the State. The city also takes pride in being home to a long list of attractions and family fun destinations. Below is an overview of some of the things you should consider doing while staying in Snellville, GA:
Catch a show at New London Theatre
This theatre is the premier cultural center in Snellville. The establishment puts on dozens of musicals, plays and children's shows to entertain and cultivate creativity among the young generation. As such, the theater's philosophy requires that the audience be involved in the research and preparation of different roles in the cast. Additionally, the theater organizes weekly theater summer camps for kids between 9 and 17 years. If you live in Snellville, spending an evening watching a show at the New London Theatre is always a good time.
Be part of the bowling extravaganza at AMF Snellville Lanes
If you are an avid bowler, Snellville has just the right place for you. AMF Snellville Lanes is a classic 24-hour bowling center that accommodates individuals, groups, and bowling leagues. This family-friendly center also features a snack bar and several joints serving burgers, pizzas, and appetizers. AMF Snellville Lanes is the ultimate bowling destination for the whole family. It is also a perfect event space for parties and special events within Snellville.
Fun in the park
Snellville is home to several public parks that are ideal for recreation and family day-outs. These parks offer features like picnic locations, walking trails, swimming pools, ball diamonds and more. However, the most popular park for Snellville's residents is Stone Mountain Park. Located about six miles from the city, the park features a museum, a movie hall, rock climbing, train rides, short shows, aerial Adventures, a kids' play area, a giant splash pad, and the signature fireworks and laser light shows that take place every night.
Spend a day in the capital of Georgia
For those looking for a short getaway from Snellville, Atlanta city is half an hour's drive away. Being the capital of Georgia and the Greater Atlanta area, the city offers unlimited recreational opportunities, great shopping destinations, and numerous tourist hotspots among other things.