Snellville, GA is a small scenic city located in southern Gwinnett County. The city is one of the fastest-growing metropolises in the county and a designated bedroom community for the city of Atlanta which is located a little over 20 miles away. Its fast growth is associated with its location within the Atlanta metro area, one of the fastest-growing economies in Georgia. Snellville is also located less than one hour's drive away from the city of Athens. According to a 2018 survey, Snellville has a population of around 20,000 residents.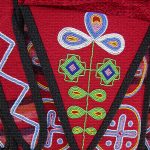 The original inhabitants of the southern section of Gwinnett County which is currently covered by the city of Snellville were the Muscogees indigenous people. However, most of the settlers referred to them as the Creek Indians due to their tendencies to establish settlements along waterways. A burial site belonging to the Muscogees was discovered near Snellville's downtown area. There have also been cases of ancient arrowheads, tomahawks and other pieces of archeological evidence found by Snellville residents in recent years that point to the existence of native settlements in the city area.
New settlers are said to have arrived in the area that would become today's Snellville city after 1818 following the establishment of Gwinnett County and the subsequent land lottery. They were drawn to the area by the fertile soil, freshwater streams, and timber rich forests. Despite the population rise, the area remained largely undeveloped. The people would travel for many miles to shop for important household goods and farm supplies.
However, this was to change in 1879 when two young men from England, Thomas Snell, and James Sawyer, established a supplies store in the area. With the high demand for goods and the experience the two had garnered working in a prominent mercantile shop in London; their business boomed and became a regional shopping center. Buyers came from far and wide.
Although the Snell and Sawyer partnership eventually dissolved, the two continued to prosper as businessmen and investors in the area. Their selfless generosity is said to have played an important role in the establishment of numerous churches and schools in the town. For instance, Mr. Sawyer is credited with the establishment of the Snellville's first post office and an unsuccessful attempt to have the railway line built to pass through the town.
Prior to the official incorporation of Snellville in 1923, it is alleged that the town was referred to London City. Snellville took a turn from being an agricultural center to a bedroom community after the Second World War. Today, the city has a well-established education system, great infrastructure, and a thriving downtown area.